The world lost a giant. The basketball-loving Filipinos mourn the passing of beloved NBA superstar Kobe Bryant who died in a helicopter crash yesterday, Sunday along with 13-year old daughter Gianna and eight others.
The crash happened 10am local time near Calabasas, 30 miles north-west of downtown Los Angeles, in foggy weather.
Kobe has always been hugely popular in the Philippines, where basketball is the national sport and obsession.
He visited the country seven times over the years, winning him the affection of Philippine basketball fans.
Valenzuela city in Metro Manila built the LA Lakers-themed local community and sports centre last year.
" Everyone has been fighting back tears today. Just 12 hours' gap from ribbon cutting and hearing the news," said Congressman Eric Martinez, the man behind The House of Kobe in Valenzuela City.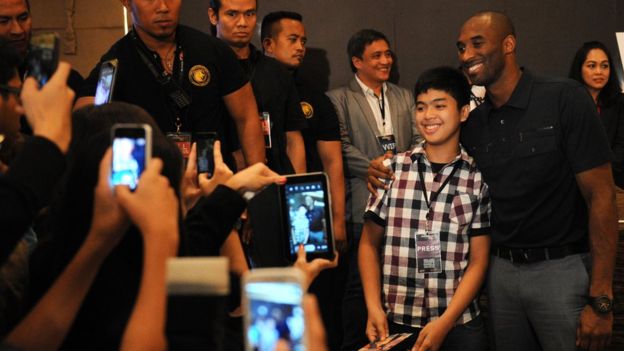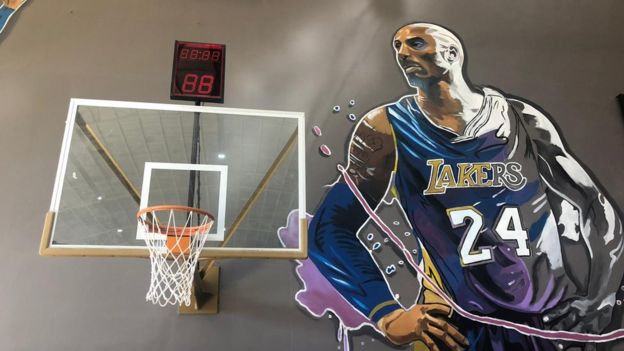 The decision to name it after the NBA star was only made last week inspired largely by Bryant's mantra of upward social mobility.
The wall of the new basketball centre has now become a tribute to the former LA Lakers player.
Bryant's wife, Vanessa, with whom he shares all four children — was not onboard. None of the nine people onboard the private helicopter survived. Bryant and his daughter were on their way to an academy where he coached her team. Kobe was 41.
Drafted to the N.B.A. directly out of high school in 1996, Bryant was named an All-Star in 18 of his 20 seasons for the Lakers and helped lead the team to five championships.
Philippine television channels screen up to 10 games a week and many in the country dream of becoming professional players.
For many in the Philippines, Kobe's life represented the ideals of Filipino values and sensibilities.
He was a philanthropist, hardworking family man who remained loyal to his team, serving the Los Angeles Lakers for his entire 20-year career.
On Monday, news channels were rolling on the story of Kobe's death, carrying tributes from various Philippines sports stars and celebrities.